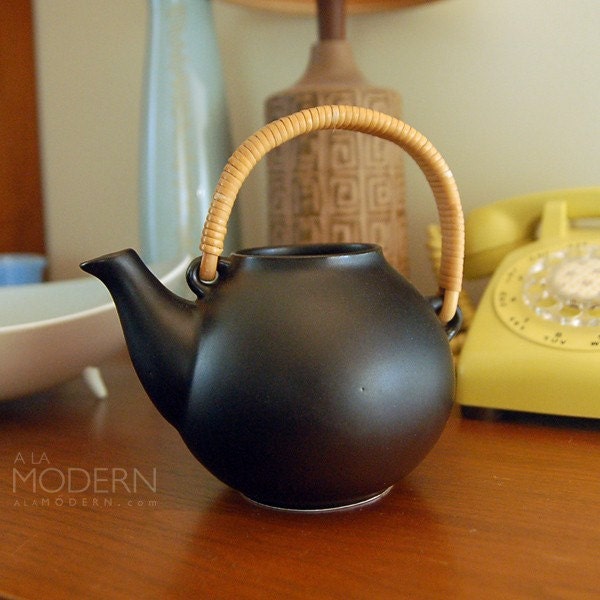 From the traditional red cottages (many of which come equipped with saunas) to the more modern interiors with which we've become increasingly familiar, from the widely recognized architectural and industrial designers to more modern illustrators and bloggers, from the northern lights to the sweeping pine forests, Finland (Suomi) is rich with beauty and design.
It's no secret that I have a bit of a penchant for Finnish names. We chose a Finnish word for the name of our second daughter, and this blog features the Finnish translations of pretty words on virtually every post I write. So today I bring you the first in a series of posts on Finnish beauty and names. I'm not quite sure yet what pattern I'll follow in presenting the posts. I may interrupt them with other subjects and interviews, but any way we slice it, there will be weeks of Finnish names, nature, and design to come!
--Alvar
Aalto (whose wife,
Aino
-- also an architect-- wore a very popular Finnish name for women), might be the most well known Finnish designer (along with
Eero
Saarien, designer of our St. Louis arch and the popular tulip, bubble and ball chairs). Alvar's designs (images 4-7 are his) are probably familiar to you. I love his simple stools and wheeled teacart. And the loose arrangement of apples in his somewhat iconic sculpted vase strikes a really lovely balance--this photo was taken in his home, by the way, and you can see the full
tour
over at Apartment Therapy. His story is an interesting one, and his name has me thinking on the names of other famous designers from Finland, as well as some classically Finnish names.
--Also somewhat iconic is the black teapot pictured above by Arabia of Finland, a popular Finnish ceramics company. This particular piece was designed by Ulla Procope in 1953. And the 1960 iron casserole dish with wooden handle by Timo Sarpaneva might be one of the most beautiful things ever invented for the kitchen.
--
The more modern interiors featured above, along with other beautiful Finnish home tours may be found
here
. I'm completely smitten with the deck of the lake house from the third image with it's cozy fire overlooking the water. Lakes are a big part of the Finnish experience because there are so, so many of them in Finland.
--
The final image is of a really special garden shed by
Ville
Hara and
Linda
Bergroth of Hel Yes! design firm, which should really be explored more
here
-- the remaining four walls are glass, so that some lucky dweller may lie on the large white bed inside the sweet, little garden lodge and gaze upon the forest and lake surrounding it. Can you imagine?
Here is a list of names of popular Finnish designers, from architects to textile designers. Some of them may be revisited in another post as I give their works a closer look. Interestingly, many of the architects are married couples, and they collaborated with their spouses a lot in their work!
Finnish designer names:
Female:
Aino Marsio Aalto (wife of Alvar)
Esteri Tomula (designer for Arabia of Finland.)
Kaija Sirin (wife of Heikki)
Käpy Paavilainen (wife of Simo)
Martta Ypyä (wife of Ragnar)
Maja Isola (textile designer for the popular Marimekko)
Raili Pietilä (wife of Reima)
Salme Setälä
Signe Hornburg (first professionally trained female architect in Finland)
Ulla Procope (designer for ceramics company Arabia Finland)
Vuokko Nurmesniemi (textile designer for Marimekko)
Wivi Lönn (born Olivia Mathilda)
Male:
Alvar Aalto (husband of Aino)
Eero Saarinen
Heikki Sirin (husband of Kaija)
Juha Leiviska
Kaj Frank (ceramic artist, designed for Arabia of Finland)
Mikko Heikkinen
Ragnar Ypyä (husband of Martta)
Reima Pietilä (husband of Raili)
Simo Paavilainen (husband of Käpy)
Tapio Wirkkala
Timo Sarpaneva
Viljo Revell
Ville Hara (Vee-lay modern designer with Hel Yes!)
Waldemar Wilenius
More traditional Finnish names that really catch my eye:
Girl:
Aino
Aamu
Aune
Esteri
Helmi ('pearl')
Henni
Hilma
Inari
Inka
Ilona
Irja
Liris
Maiju
Minttu
Mirja
Mirjam
Mirju
Nea
Nomi
Pirkko
Rikka
Runo
Satu
Suoma
Suvi
Talvikki
Tilde
Venla (Ven is such a sweet nickname)
Vilma
Boys:
Aapo
Aleski
Aku
Arttu
Arrturi
Eero
Eetu
Hannu
Ismo
IImari
Joona
Jorma
Juhani
Miro
Nilo
Olavi
Onni
Oskari
Paavo
Reku
Saku
Santeri
Seppo
Silvo
Taavi
Teppo
Tolek
Tulley
Veeti
Viljo
Any favorite names? Any designers you admire? Would you consider naming your child after a designer? Is there anything you would like to see covered in this series?
In the coming posts, I'll focus on Finnish naming practices, Finnish nature names and word names; and of course, much more design, nature and Finnish beauty--stay tuned!
(images: first red house
here;
white room, deck/fire/lake house, and black house in the snow
here;
aalto tea cart
here;
aalto white house
here;
aalto stools and infamous vase
here;
black arabia finland teapot
here
, black garden shed
here
)